An open message to Bernie Sanders:
Bernie, you represent me in Congress. I am a constituent of yours who has voted for you regularly. We know one another a little. (In Vermont, everybody knows one another a little.) I have followed your political career with admiration. I have defended you against my Democrat and progressive friends who insist that you are prohibitively doctrinaire, headstrong, and abrasive/dismissive in conversation. (Who, knowing you, could possibly believe these things?!)
I applaud your decades of consistency in holding large corporations to account for their greed, deceptions, and perversions of economic and social justice. I feel inspired by your support of the American worker even as many American workers, including many in your home state, are blinded to your support by your self-identification as a "socialist."
And so, when I make the urgent request that I am about to make, I hope you will not reject it out of hand as the trolling of a political opponent. I'm asking you to reconsider your stands on three critical elements of U.S. mental health-care policy. Singly and as a group, these elements in their present form contribute to the ongoing national crisis in the care of our most helpless citizens.
The three involve the so-called IMD exclusion, the HIPAA rules, and controversial laws surrounding the civil commitment of people in psychotic states.
Your problematic proposals are as follows: to defend the oppressive "IMD exclusion" that disallows Medicaid funding for those hospitalized with mental illness; to maintain the so-called HIPAA rule; and to keep in place the highly problematic civil commitment laws (laws that bar hospitalization of a person in a psychotic episode, unless it's demonstrated that person is a danger to self or others).
Senator, each of these policies has caused untold and needless frustration, and often financial loss, to sufferers and their families. Each of the reform proposals you oppose amounts to a common-sense solution. Yet each, and all, of these laws are defended by lobbying groups within the anti-psychiatry community and by mental-illness deniers, despite breakthroughs in neuroscience and brain-scan technology dating to the 1980s.
To examine each of them:
The IMD (Institutions for Mental Diseases) exclusion bars federal Medicaid financing for patients in psychiatric facilities with more than sixteen beds. It was enacted in 1965, the new Bronze Age of mental-health care, when large, decrepit, and often brutally run asylums brooded over the landscape. In 2020, IMD is a destructive artifact that stands athwart the enlightened trend toward smaller, efficient community-based care centers with professionalized staffs.
Case in point: The venerable Brattleboro Retreat—Vermont's largest psychiatric hospital—emblemizes the creaking policy's noxious legacy: in January, the private nonprofit Retreat warned that a funding crisis might lead to its shutting down. Not until crisis negotiations a few weeks later between the governor and Vermont's Agency of Human Services did the state grudgingly consent to cough up $2 million in emergency funds to keep the Retreat going. Its future remains precarious.
Meanwhile, Vermont's shortage of acute care beds for the mentally ill has grown even more dire. In the words of the reform advocate DJ Jaffe, "It is hard for Senator Sanders to argue in favor of 'healthcare for all' while embracing the federally sanctioned discrimination embedded in Medicaid that is causing hospital beds for the seriously mentally ill to close."
The cumbersome HIPAA is similarly a counter-productive policy that calls for scrapping, not defending. The Health Insurance Portability and Accountability Act was signed in 1996 to accomplish many things, most notably, to restrict the personal and medical data of hospital patients from scrutiny by insurance companies, employers, other care providers—and also from the patients' family members.
The unintended consequences of HIPAA thrust mental patients' families, into an abyss of anxiety and frustration. Denied any scrap of information—Is our child resting? Screaming? Lashing out at doctors? Improperly medicated? How can we help him/her?—parents can only rage against the curse-upon-curse that HIPAA imposes. My wife and I experienced this torture when our son Kevin was hospitalized with schizophrenia. We wanted desperately to know what medications he was being given. We had seen the horrifying effects on him from meds that did not suit his biological system and wanted to share what we knew.
Kevin was eventually released from the hospital. He took his life during an episode of psychosis a week before his twenty-first birthday in 2005.
Surely the HIPAA laws can at least be modified to include a sufferer's loved ones in the information loop without releasing sensitive data to all and sundry. Yet, Senator Sanders, you have stated your opposition to any amendments whatsoever. Please—and I ask on behalf of desperate parents everywhere—please reconsider.
As for your intention to stand by the existing civil commitment laws: These laws changed the history of confronting psychotic behavior by raising, for the first time, legal obstacles to what had been intended as purely medical decisions. Most of these civil commitment laws were enacted by states in the 1970s, a period of passionate civil-rights activism and also fervent skepticism about the very existence of mental illness. The laws have bedeviled advocates and judges ever since. They address questions that have no clear answers, yet can determine the life or death of a person in a state of crisis, and of anyone nearby. Is this agitated person capable of self-harm or harm to others? Should such people be treated against their will, or should their civil liberties be prioritized above the risk of mayhem? And most critically, how is risk, or lack of it, ascertained in the emotionally charged moments of crisis? How is psychosis determined?
The commitment laws essentially allow the person in crisis to give the answers—a genuflection to the principle of civil liberties. These privilege the law above psychiatric/medical judgment. Given that civil liberties are among America's most cherished ideals, this direction makes sense. Or it would make sense, if the person in psychosis is capable of reasoned thought.
Psychosis by definition is a break with reality, an inability to think in a rational way. In a large number of cases—up to 50%, according to most estimates—the affliction is accompanied by a condition called anosognosia, the inability to comprehend that one has a psychotic illness.
Given such overpowering impediments to clear thought, how can a sufferer possibly be expected to rule on his or her own need for psychiatric intervention?
DJ Jaffee, executive director of Mental Illness Policy Organization, offers one trending alternative: the use of assisted outpatient treatment (AOT). Jaffee writes, "AOT is a procedure that allows judges— after full due process— to commit the few seriously mentally ill who are historically and potentially dangerous to stay up to one year in outpatient treatment, often including medications, while they continue to live uninstitutionalized in the community. Outpatient commitment is less expensive and less restrictive than inpatient commitment."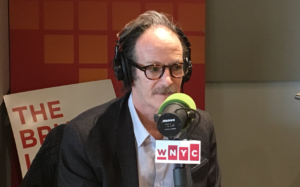 I'm not suggesting that any of these remedies is simple. Nothing about mental illness is simple. It remains a unique curse, defying cure, reclamation, policies without pitfalls. All who attempt to seriously tackle these challenges must brace for unintended consequences. Yet these hurdles are no excuse for allowing patently bad policies to continue unopposed.
We in the advocacy movement are grateful for your political leadership in the struggle for justice and thoughtful reform in our broken mental healthcare system, Senator Sanders. Please consider these suggestions for critical refining of your policies in your campaign.